Publix.org Passport Employee Portal is owned by Publix American supermarket chain based in Lakeland, Florida. Publix.org is a SMART plan website which allows Publix employees to manage their retirement plans online.
In order to login to publix.org you will need to have Publix Username and password.
Publix.org SSL certificate
Publix.org domain is protected via SHA-256 SSL certificate issued by Symantec. To make sure that you are accessing authentic publix.org domain make sure that you check the certificate before proceeding. Below is a screenshot of SSL certificate information when checked with Chrome browser. Don't enter any information to the website, if you see anything suspicious with SSL certificate, or are unable to see the certificate.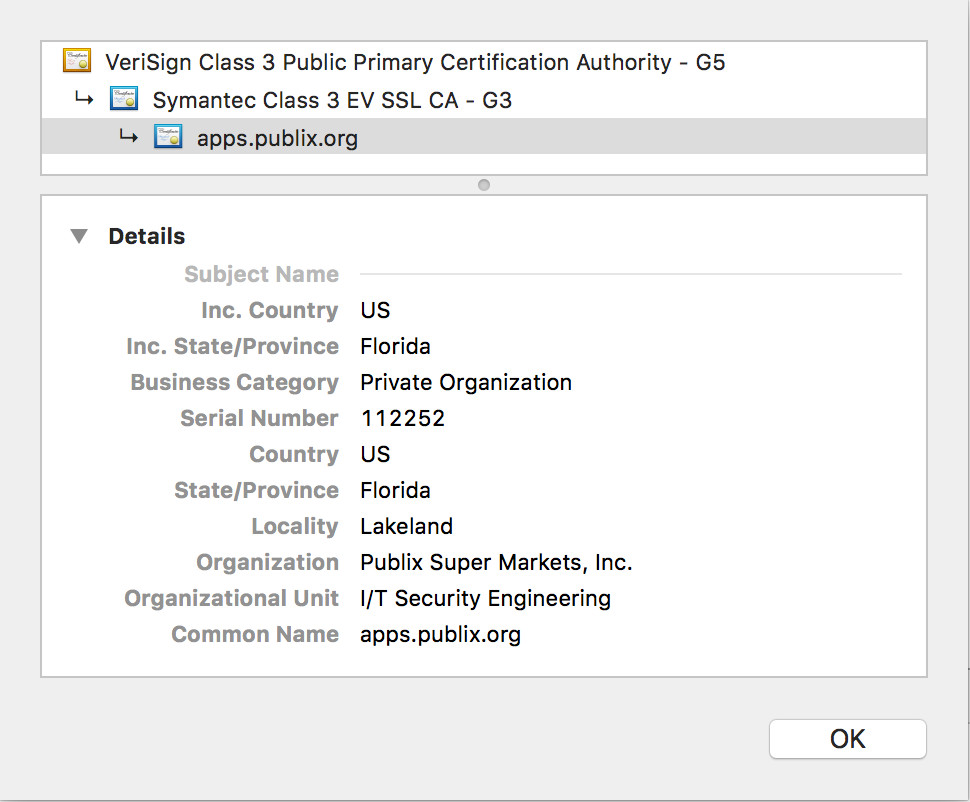 Alternatives to Publix.org passport

Instead of using publix.org website for Publix Passport services you can access them via mobile or phone:

Mobile: download Voya Retire App on your mobile device from the app store
Phone: speak with a Participant Services Representative by calling information line at 1-888-401k-PLN
(1-888-401-5756). Service available Monday through Friday from 8 a.m. to 8 p.m., Eastern time (except on stock market holidays)

Publix Associate Helpline Phone Numbers and URLs

Publix Department
Phone Number
Working Hours
Publix Personal Plans
Toll-free at 1-888-374-6377
9:00 AM to 6:00 PM Monday through Friday (Eastern Time)
Publix SMART Plan
Information Line 1-888-401k-PLN (1-888-401-5756)
Monday – Friday, 8 a.m. – 8 p.m. (Eastern time), except on stock market holidays
Publix Ethics Line
1-866-747-3773
Publix Corporate Office
(863) 688-7407
Monday – Friday, 8:00 a.m. – 4:30 p.m. (Eastern time)
Publix Additional Contact Numbers (from BBB.org)
(352) 795-4679
(407) 522-2774
(863) 688-1188
(800) 242-1227
Publix Employment Verification Number serviced by Equifax
1-800-367-5690
24 hours a day, 7 days a week