myhr.cvs.com is an employee benefits portal for current and former CVS Health and MinuteClinic employees.
CVS HR SSL Certificate
In order to prevent phishing attacks and avoid identity theft, make sure that you are accessing CVS HR on https://beplb01.portal.hewitt.com/web/cvscaremark/welcome?forkPage=false web page. Avoid clicking URLs in your e-mail or on web pages. It is typically much safer to type URL yourself into browser address bar. You can just type http://myhr.cvs.com and it will redirect you to the right CVS HR login page. If you're not sure if the site that you navigated to is CVS HR benefits portal, you can check its SSL certificate and verify with the one that we got below. By verifying SSL certificate you can avoid a significant number of phishing attacks (though not 100%).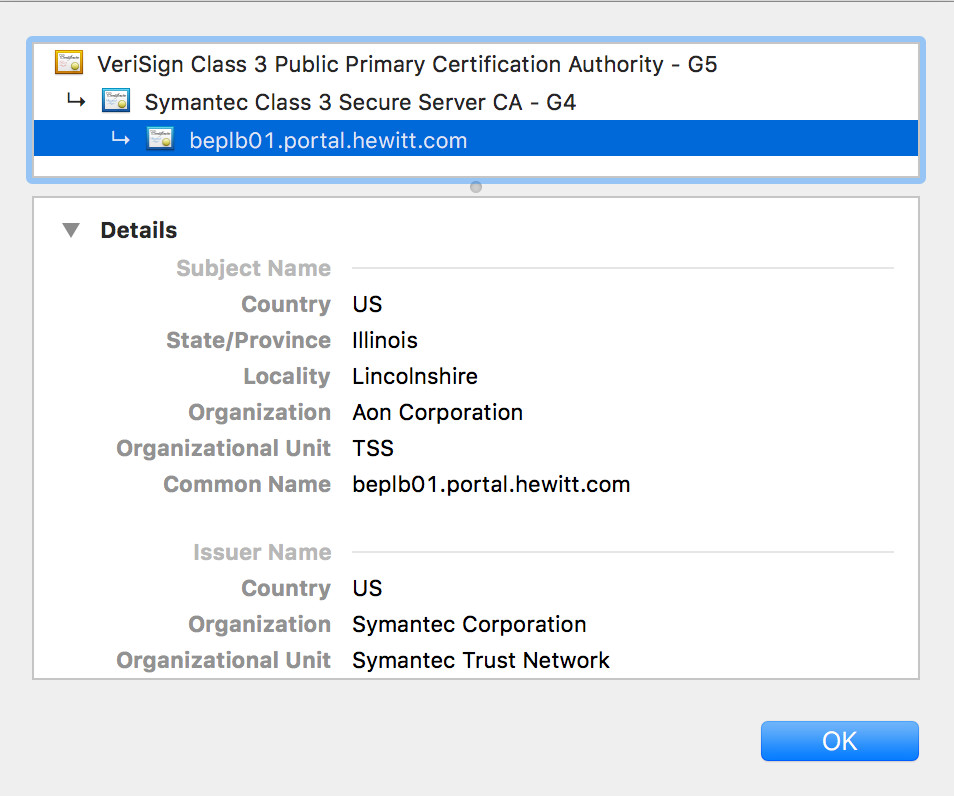 CVS HR Contact Information
CVS HR Phone: 1-888-694-7287 (888-myHR-CVS) – For Health and Welfare, Press 2. Available between 8:00 a.m. and 8:00 p.m. Eastern time, Monday through Friday
Caremark Customer Service Representative phone for questions about benefits: (800) 552-8159
CVS/Pharmacy phone: 1-800-SHOP-CVS (1-800-746-7287)
Website: myhr.cvs.com
Ethics and misconduct feedback on https://secure.ethicspoint.com
CVS Employee Benefits: https://jobs.cvshealth.com/employee-benefits